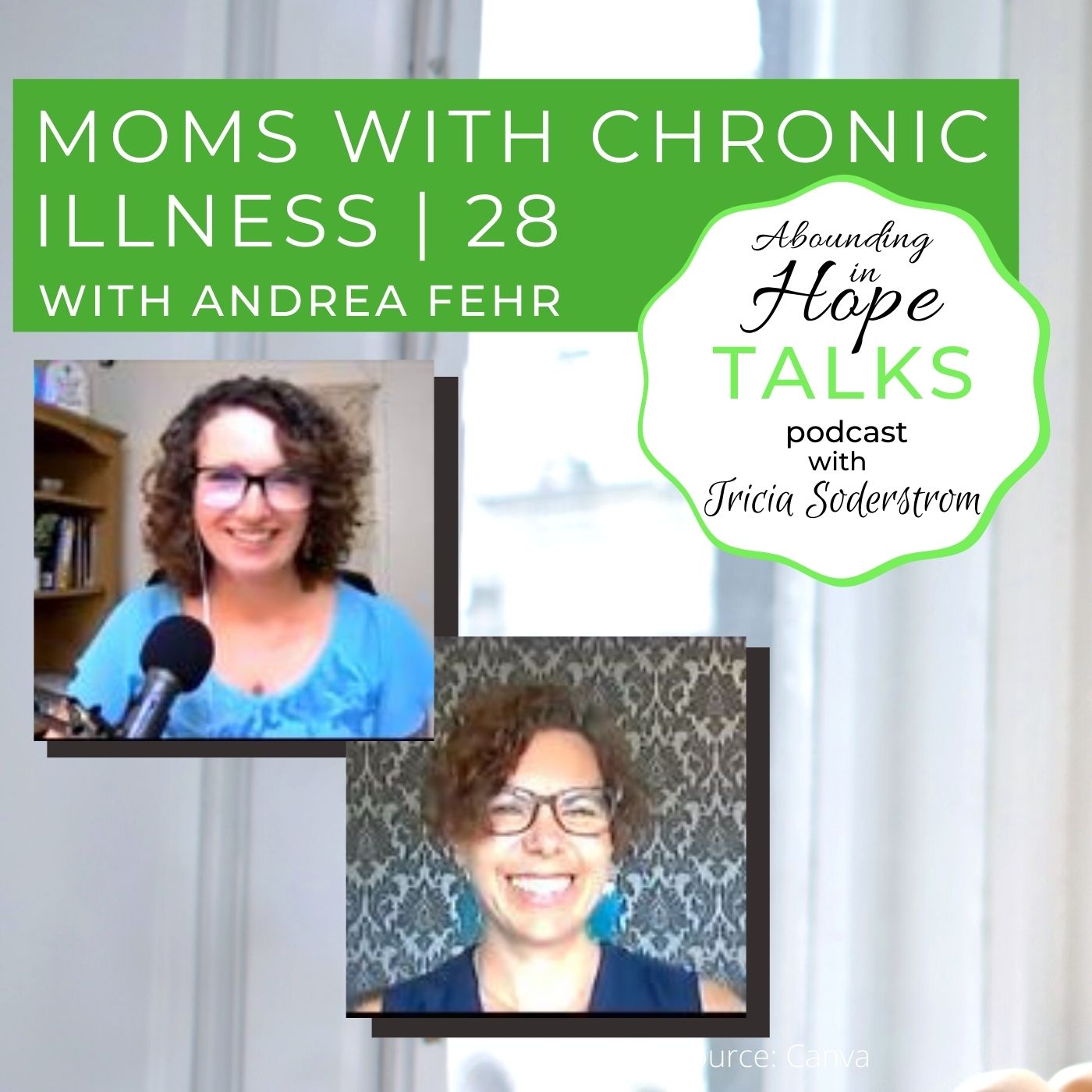 Moms with chronic illness face many struggles that are unique only to them. In this video, I discuss these struggles with Andrea Fehr from Flying Free Ministries. We discuss different aspects of motherhood, exercising, mindset, grief, health, and maintaining hope. I hope you enjoy this interview. Connect with us at the links below.
You can find Andrea on her website: www.andreafehr.com
Email: flyingfree@andreafehr.com
Disclaimer: 
Please be advised that Tricia Soderstrom is not a doctor and cannot diagnose, treat, or give medical advice. Any information provided is solely for informational purposes only. Please seek the advice of a knowledgeable Lyme doctor or Lyme Naturopath.
Need Prayer Billy Graham prayer Line  https://lp.billygraham.org/bgea-prayer-line/
Visit Me Here:
The Blog: https://aboundinginhopewithlyme.com
Facebook: https://www.facebook.com/aboundinginhopewithlyme.com
Instagram: https://www.instagram.com/aboundinginhopewithlyme.com
Twitter: https://www.twitter.com/aboundinghope
Send questions to hello@aboundinginhopewithlyme.com
Music: Motivation Inspiring Piano from Audio Jungle